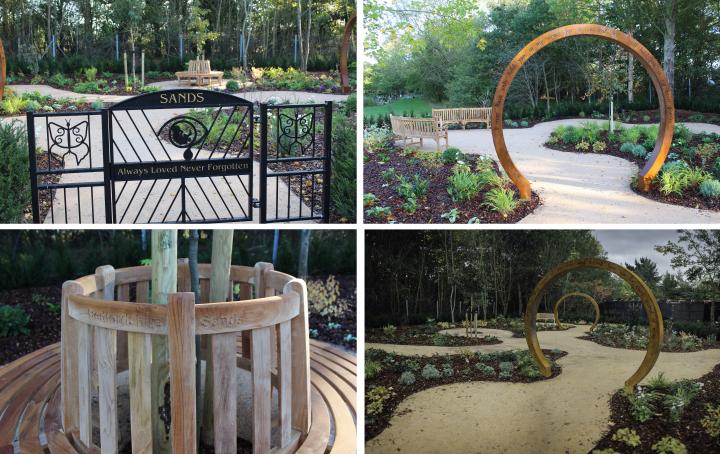 Beds Sands Memorial Garden Opened
3 November 2019
The long awaited Bedfordshire Sands Memorial Garden is now open! Sunday 13th October saw the opening ceremony of the garden located at the Norse Road Crematorium in Bedford. This was purposely planned to coincide with Baby Loss Awareness week (9th – 15th October 2019).
The opening ceremony was well attended and we would like to thank you all for your support. The ceremony saw the current committee open the proceedings with speeches, readings, timeline of events and thank you's.
Bedfordshire Sands are truly thankful for everyone involved and would like to pass on a special mention and thanks to Rosalind from Rosewarne Garden Designs - Landscape & Garden Design for her wonderful design and vision to create a truly stunning garden. Additionally, Bartlett Tree Experts - Bedford UK, Barwell Spares & Service, A.W. Jeffreys-(Southampton) Ltd, LF Solutions Ltd and Frosts Landscape Construction Limited for not only their overwhelming generosity, but their dedication and commitment to help make this happen in such a short space of time. A final thank you goes to all those that have raised funds over the years for this project.
We are in the process of finalising personalised pebbles to lay in the garden for our babies that have left us too soon (more details to follow soon). Please contact us via Facebook (@beds.sands) or via email Bedfordshire@sands.org.uk if you would like to lay one in memory of your baby.
We hope that this will be a place where bereaved families can find peace and solace, a place where the short lives of those who left us too soon can be remembered always.