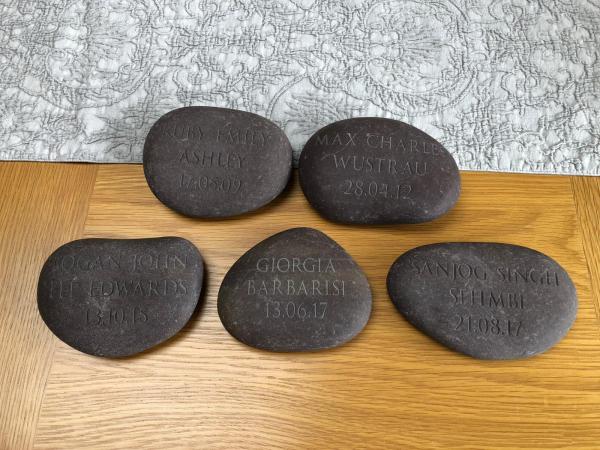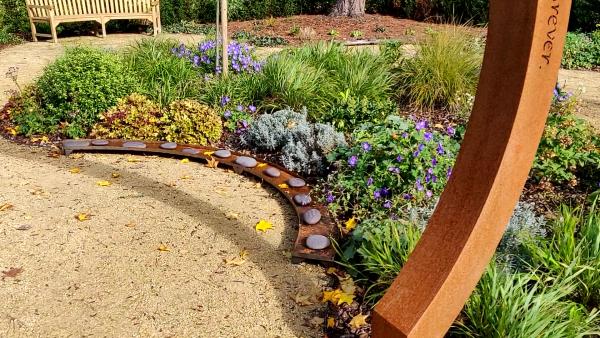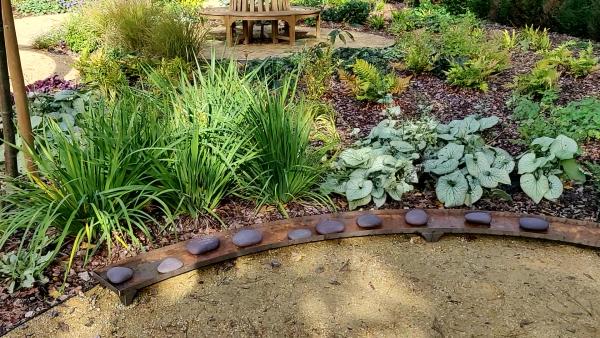 Order a Pebble
Ordering a Pebble
If you would like to order a pebble to place in the Bedfordshire Sands Memorial Garden in memory of your baby, please contact us at bedfordshire@sands.org.uk so that we can get this arranged for you. 
To help ensure the garden is kept well maintained, we kindly request that no other objects (flowers, candles, toys etc.) are left in the garden. These will eventually be removed by a member of staff at the Crematorium or a committee member. We apologies for inconvenience this may cause.
 
Whilst we endeavour to provide the pebbles free of charge, we would greatly appreciate any voluntary donations to support our ongoing projects and to help the upkeep of the Memorial Garden. The project we are currently fundraising for, is to soundproof the 'Forget Me Not' bereavement suite at the Luton & Dunstable Hospital
Optional donations can be made at the 'Soundproof the 'forget Me Not' Bereavement Suite Just Giving Page'
Process
The process and timescale from ordering to receiving your pebble is as follow.
Email us at bedfordshire@sands.org.uk to request a Pebble

We will provide a link to a form to complete

Once we received your completed form, we will verify the information. If there are any issues with your form, we will be in touch.

Pebble orders are placed monthly. This helps us to save postage costs

The pebbles will be created and posted within 2 weeks.
Depending on the distribution method selected in the form, Bedfordshire Sands will either:

place the pebble in the Memorial Garden on your behalf (This will be photographed and emailed to you) , or
email you with details on how and where to collect your pebble from.

If you are collecting your pebble, please ensure to place your pebble in the trays provided at the Memorial Garden
Please note: Depending when you placed the order, it could take up to 6 weeks to receive your pebble